Get a Custom, Dependable Fire Alarm System for Your Business
If you have a business in Lancaster, York, Harrisburg, or the surrounding area, there's a local fire alarm service company you can turn to that's licensed to design and install U.L. & NFPA code-compliant fire alarm systems. Now you can rest easy, knowing you have the best fire detection and alarm service company on your side.
Commercial Fire Alarm Systems That Meet Your
Municipality's Requirements
Did you know that not just any fire alarm system will do? That it has to be code-compliant and meet all the requirements put forth by your municipality?
The experts at Alwine Security have the certifications and the know-how to design and install a fire alarm system that satisfies everyone—and most importantly, you. Your employees' safety and the protection of your business assets are of the utmost importance to us, and you can trust us to secure your business as if it were our own.
Our Full Line of Fire Alarm System Services:
The industries we serve count on us because they know we have all the latest equipment and the expertise to go with it. Our fire alarm services include:
Design Services / CAD Drawings / Infrastructure Planning
U.L. Installations
Service & Repair
24/7 Monitoring
Fire System Inspections
U.L. Fire Alarm Runner Service
Elevator Monitoring
Emergency Phone Monitoring
Factory-Trained and Certified Technicians
Want to experience all the benefits that come when you work with a fire alarm company in Lancaster with more than 30 years of experience?
Get in touch with us today!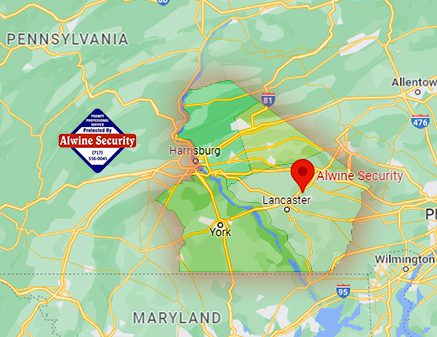 The Other Services Offered by Alwine Security
Is fire only one of your concerns? Would you also like to make sure your business is protected against intruders and suspicious activity? We have a full line of security services for York, Harrisburg, Lancaster, and surrounding areas:
Give us a call, and we'll talk about what's most important to you!